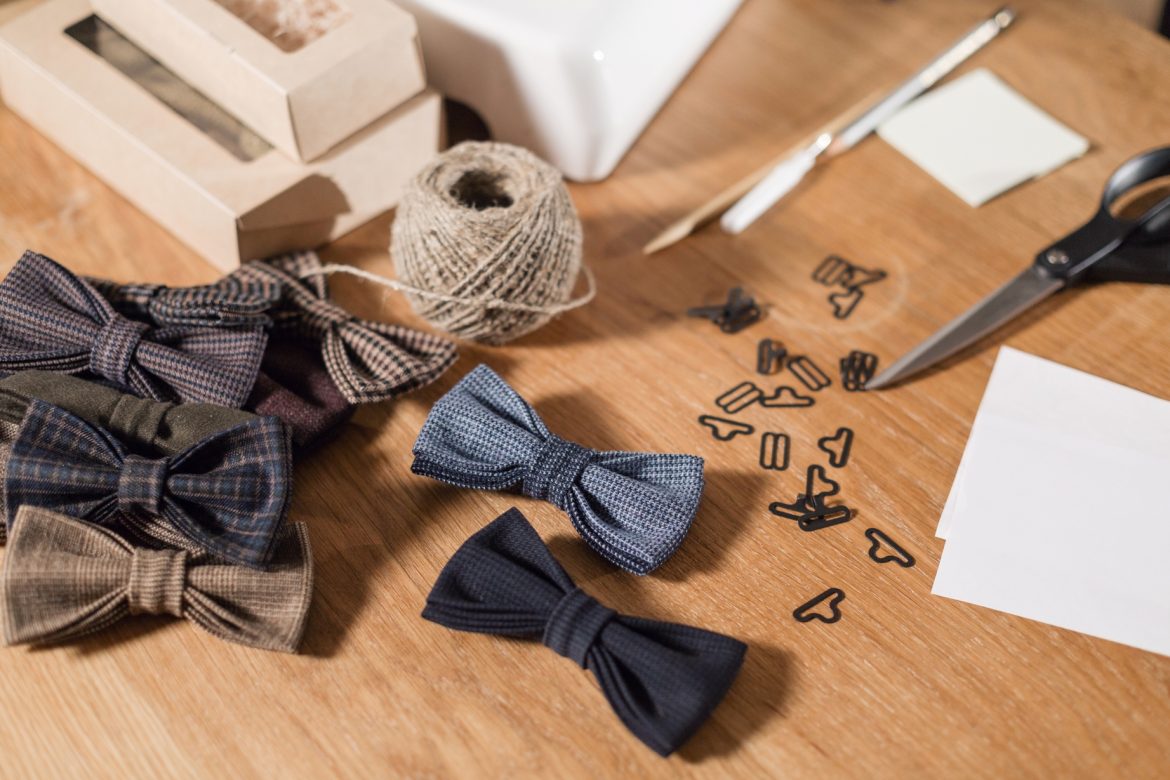 The bow tie is a fashion accessory that elevates a man's look at any formal event. It is an excellent alternative for men that want to go for more than a regular tie when attending a black-tie event. Most bow ties make the wearer stand out from others and gives them a chance to be noticed in a crowd. Fortunately, there are several types of these accessories sold in a variety of stores, making it possible to find a suitable one for you.
Although wearing a bow tie gives the wearer a chance to stand out at an event, it can be a bit tricky to handle the first time. Some men avoid it altogether because of the steps involved in tying it the right way. It is essential to practice wearing it before stepping out to any event so that it gives the desired outcome. Besides wearing it the right way, it is essential to understand bow tie fashion rules so that the final outfit looks and feels great.
Top 5 bow tie fashion rules
Bow ties have become fashionable accessories at formal events, which makes it essential to learn how to wear them well. The rules surrounding wearing formal neckties are many, but some are more accepted than others. Here are some rules to keep in mind every time you plan to put on a bow tie.
Get the right type
Bow ties come in different shapes and types, making it possible to choose the one that works well for you. The well-known ones include the self-tie, clip-on, and ready-tie, which are ideal for men of all ages. If your aim is to be noticed at an event, go for the self-tie that requires you tie it on your own, ensuring that it fits well. When considering the fit of the tie, also check on whether it is fixed or adjustable. The fixed size should match the collar of your shirt size so that it fits snugly with no excess fabric remaining at the sides. Alternatively, the adjustable version has a slider or pre-measured hooks that can be moved to fit well on the collar of the shirt.
The style of the bow tie also plays a significant role in the appearance of the final outfit for a black or white-tie event. The options available include batwing, butterfly, diamond point, big butterfly, and rounded club, among others. The butterfly and big butterfly are the most common bow ties and are paired with winged collar shirts. If you are going for a less formal look, then the batwing is ideal but can be worn at some formal events. It works well with standard collar shirts. Finally, the diamond point and rounded club ties have ends that are rounded or pointed, which are worn with a variety of shirts.
Choose an appropriate color
The color of a bow tie is crucial when pairing it with a shirt or suit. Typically bow ties worn at formal events are in black or white color, but men are embracing other colors as well. Bow tie fashion rules dictate that black bow ties be worn at black tie events and the same for white bow ties. However, less formal events give men a chance to wear other colors such as red, navy blue, grey, among others.
Besides color, bow ties with various patterns and can bring out your personality when at an event. Ensure that the patterns and colors are subtle to avoid the accessory taking attention away from the entire outfit. Also, stick to designs that work well with different outfits to avoid buying many bow ties over time.
Go for the best fabric
The material used to make bow ties is diverse, with the most common being silk, which is recommended for formal events. Shinier fabric such as satin or silk is the best for black-tie and white-tie events that require formal wear. On less formal occasions, men can wear bow ties made from materials like tweed, wool, linen, flannel, denim, and cotton, among others.
When choosing a bow tie, ensure that the fabric goes well with the shirt so that the entire outfit looks put together. It is advisable to try out the dress shirt or casual shirt with the bow tie to check whether they work well together. If unsure, go with silk material, which pairs well with shirts made from different fabrics.
Wear the right shirt
The pairing of a shirt and the right bow tie can be challenging for men that do not wear these accessories often. Fortunately, the pairing process is much easier for formal events as only dress shirts are allowed, with either satin or silk bow ties. The dress shirts often have winged collars that make it easy to fit different styles of bow ties.
Regular shirts with standard collars are also ideal for bow ties but should be slim-fit, for the best outcome. Bow ties for regular shirts are different from those worn with dress shirts and should be chosen with utmost care to ensure the final look is presentable. Besides getting the right shirt, focus on completing the outfit with the right coat or blazer depending on the event.
Bring out your personality
Choosing to wear a bow tie to an event or daily is often considered a bold step by a man that values style. The accessory must reflect your tastes so that your personality shines through at all times. Be open to customizing your look when wearing them so that you can come up with outfits that bring out the best in you. Although bow ties come in particular colors, fabrics, or even sizes, you can make slight changes to match your personality without taking away from their original look.
Ultimately, bow tie fashion rules should not take away from the personality of the person wearing it. The rules act as a guide to help you select the best one to buy or wear for an upcoming event and ensure you stand out from the rest.