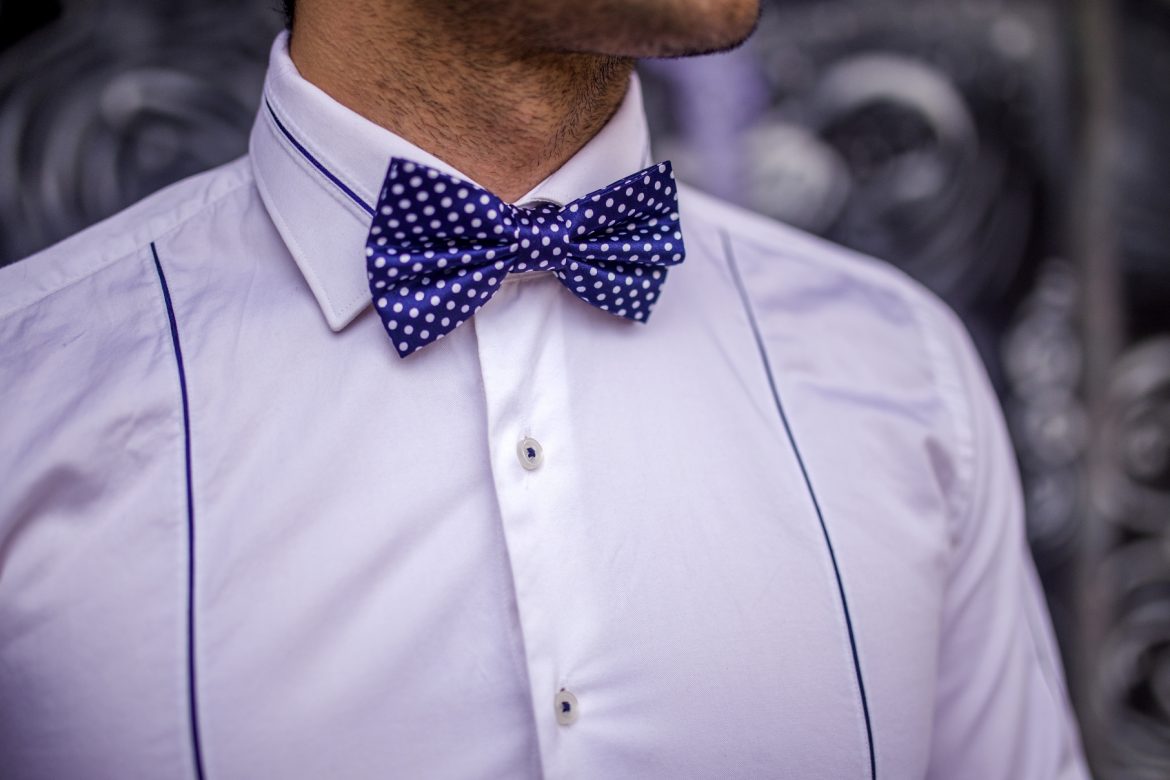 How to Make a Fashion Statement with a Bow Tie
Bow ties are quirky and cool and are fast becoming increasingly fashionable for everyday use.
You don't have to wait until you attend a black tie event to wear a bow tie, but if you are going to switch to wearing one as part of your normal life there are a few fashion rules you need to know before you make an entrance.
First up, the type of bow tie is very important. There are three types of bow ties on the market: the clip on, pre-tied or self tied.
The first thing to know is that a clip on bow tie should not be worn to any formal events.
You can choose to wear a clip on bow tie when going for a more relaxed look. They are very easy to use and don't require any particular skills to place them on your collar. You just clip them.
The ready made bow tie – one that is sold with the knot already in place is marginally better. Many men buy pre-tied bow ties and they will surely look good. The advantage is that you can choose the size and the type of bow that you want and match it to what you are wearing. There is no added hassle in tying the knot. The knot in the ready made tie is always perfect!
The classy option is to just buy a bow tie and learn how to self-tie it. It is not as hard as one might think and there are plenty of tutorials to show you how. Spend some time in learning how to tie it so that you can be confident that it looks just how you want it.
There are a couple of knot options.
The butterfly bow tie is the most usual shape, but you can also go for the rounded club – a more flamboyant bow tie style or the big butterfly or the bat wing once you become more accustomed to wearing it.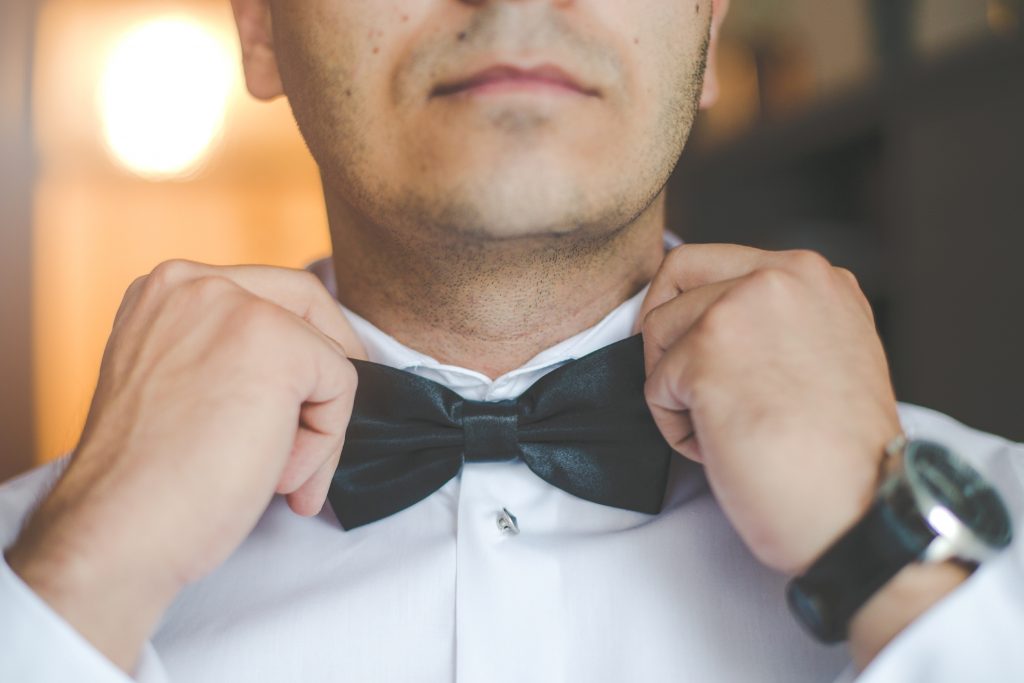 An important thing to remember about the bow tie knot is that it shouldn't be perfectly symmetrical. The aim is to look carelessly elegant and stylish rather than tied up and constricted. A hand tied bow tie is authentic and gives you an effortless charm – but so can a pre-tied bow tie be, if made correctly.
You can wear a bow tie anywhere where you would normally wear a necktie and the same rules apply. These are that if you are wearing a bold shirt, your bow tie should be muted. If your clothing is fairly muted you can choose a bolder tie to create an interesting accent.
It is perfectly acceptable to wear a bow tie to work, especially if a necktie is part of the corporate uniform. There is no reason why you shouldn't wear a bow tie to church or out to dinner.
A bow tie in muted colors looks good anywhere and it doesn't have to be zany to get attention. After all, wearing a bow tie is already a fashion statement so you don't want to overdo it!