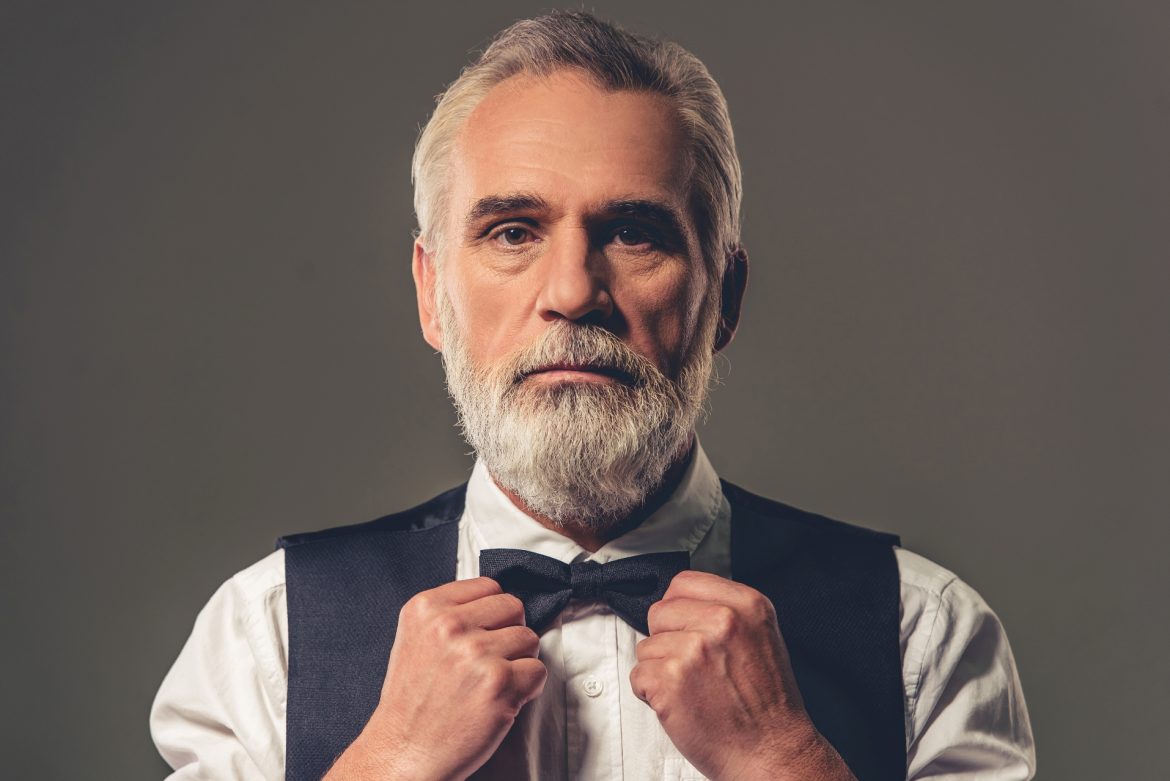 How to Wear a Bow Tie Casually
Wearing a bow tie paired with a tuxedo has been the norm for many decades. The outfit is ideal for formal events that require men to "dress up" to make an impression and fit in well.
However, men that love wearing bow ties but don't attend a lot of black-tie events are changing the rules by incorporating them into their daily outfits.
The truth is bow ties are no longer restricted to formal occasions resulting in more men of different ages wearing them. The ties are considered an essential accessory in a man's wardrobe that they can wear to look fashionable.
It is also common to find clothes designers creating bow ties that vary in color, patterns, and even sizes for the benefit of their clients. As bow ties become part of casual dressing, men need to learn how to pair them up with different types of clothing and upgrade their look!
Style Tips for Wearing Casual Bow Ties
Bow ties are classic neck wear pieces that are pleasing to the eye and act as a focal point of an outfit. Wearing a bow tie brings out your personality and adds to your everyday look giving you confidence when attending events or when working at your regular job. If you would like to wear bow ties with casual outfits, here are some simple ways to do it.
Bow tie with jeans
Jeans are always associated with casual wear, with many men pairing up jeans and trousers with bow ties. Most times, the addition of the bow tie upgrades the dressed-down look often associated with jeans, making it wearable to a semi-formal event.
To get the best out of wearing your jeans and the neck accessory, consider going for dark colors with a light-colored shirt. If possible, avoid wearing distressed jeans, which can take away from the smart casual look you may be going for.
Besides denim trousers, you can also pair up a bow tie with a denim jacket for a sophisticated look. The jacket can be worn with a plain shirt to highlight the necktie and ensure it remains untucked for a casual look. On the bottom, put on chino pants and fashionable sneakers for a perfect combination.
Bow tie with a regular shirt
Wearing a regular shirt with a bow tie is a great way to achieve a smart-casual look. Plain shirts are the best for a casual look and go well with patterned or striped bow ties. In warmer seasons, you can wear a light shirt and still pull off a stylish look.
Buttoned down shorts are also a great choice when wearing bow ties in a casual setting. The shirts can be long or short-sleeved depending on your style, but should complement the color of the bow tie. Some great combinations are when wearing a solid colored shirt and bow tie, patterned bow tie and shirt or a striped shirt and solid colored bow tie.
Bow tie with shorts
In summer, wearing shorts is normal, especially in areas where the heat is too much. Luckily, shorts can be paired well with casual bow ties to reveal a cool casual outfit.
Ensure that the shorts are well-tailored and are subtle in color for a great look. A great tip when wearing shorts is to go for a patterned shirt that contrasts with the color of the bow tie. Also, go for a solid bow tie that can be lighter in color when wearing a dark shirt and vice versa when wearing a lighter shirt. To upgrade the look, you add a blazer or a sweater when out at night with friends.
Bow tie with a sweater
Casual bow ties paired with sweaters are quite popular with men that want to pull off a stylish casual look.
When styling this combination, it is important to keep in mind the color and pattern of the sweater. It is advisable to stick to sweaters with solid colors as well as subtle patterns that can be easily paired with different colored shirts.
Additionally, it would be best if you considered the neckline of the sweater, which can either be a shallow or deep V-neck garment. The V-shape makes it easier to see the bow tie and also makes it the focal point.
In some cases, you can wear a blazer on top of the sweater to make your outfit a little bit classy. Ensure that the sweater and the blazer are contrasting in color so that the bow tie stands out regardless of whether it is patterned or plain.
Bow tie with a short-sleeved shirt
Short-sleeved shirts and bow ties are the ultimate descriptions of a casual look. The shirt is excellent for men that reside in warmer climates, but still need to look sophisticated at the office or an event.
Ensure that the shirt paired with the casual bow tie remains untucked and should only go a few inches past the belt. Patterned, flowered, and plain shirts paired with shorts and bow ties are a great way to dress up regularly. When out a night, you can wear a sweater or waistcoat to level up the entire outfit.
Bow tie with a blazer
A blazer, bow tie, and chino pants is the perfect look for a date or casual Friday at work. It is a fashionable look among men that want to express their style through their clothes.
When pairing chinos and a blazer, go for darker pants when the blazer is light-colored. If the blazer is dark, the pants should be light-colored with the shirt on both occasions being patterned or flowered.
On the bow tie, you can go for solid-colored, striped, or even patterned, but you need to be careful that it complements the rest of the outfit. If you want to look more fashionable, consider adding a fedora hat to complete the entire look.
Overall, wearing bow ties casually is a great way to be stylish, when you need to dress down during the day or night.