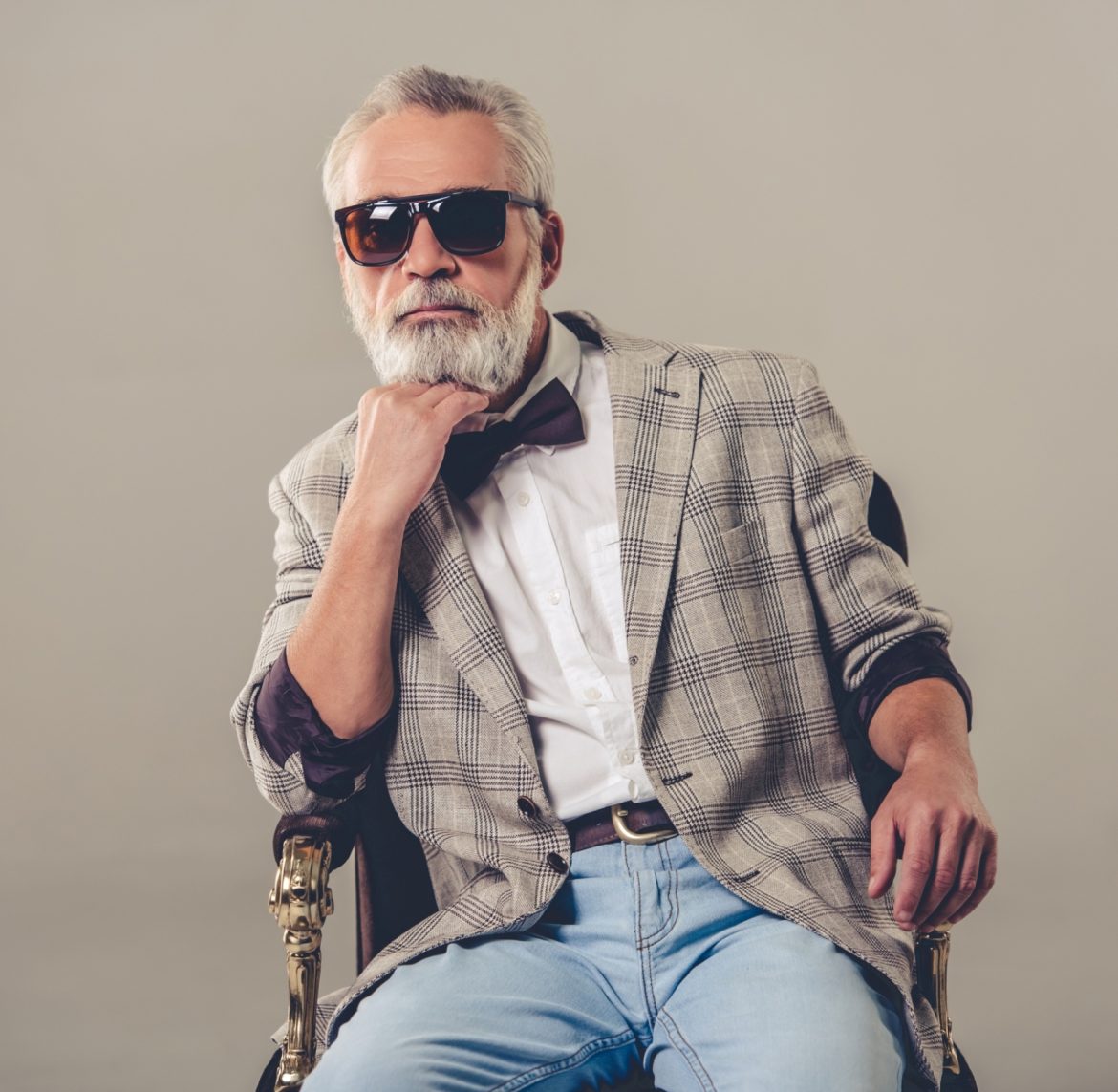 How to Wear a Bow Tie With Jeans
Bow ties are often associated with formal events, but they can be worn with casual clothing as well.
One of the best ways of dressing down bow ties is to wear them with a pair of jeans. The jeans trousers can be of different colors and styles to bring out one's personality. However, for a more classic look, it is advisable to wear black or blue jeans that fit well. Additionally, the upper part of the outfit also plays a significant role when considering wearing a bow tie with jeans.
Learning how to tie a bow-tie well goes a long way in ensuring you always look great when pairing it up with jeans. Self-tie bow ties are the best because they give you a wide selection that can work well with jeans. Fortunately, the steps involved in tying bow ties are easy to grasp, and with a little bit of practice, you can enjoy wearing your favorite neck accessories daily.
Tips on wearing a bow tie with jeans
Jeans have always been associated with a casual look, but with the addition of a bow tie, you can upgrade it to an occasion outfit. However, to ensure that you get the desired outcome, there are several rules that you need to know. Some of these rules are listed below.
Get the right type of shirt
The shirt you choose to pair with the bow tie is significant in making your outfit look smart and presentable. Always look for quality when choosing a shirt to wear with jeans, with some of the best materials being cotton.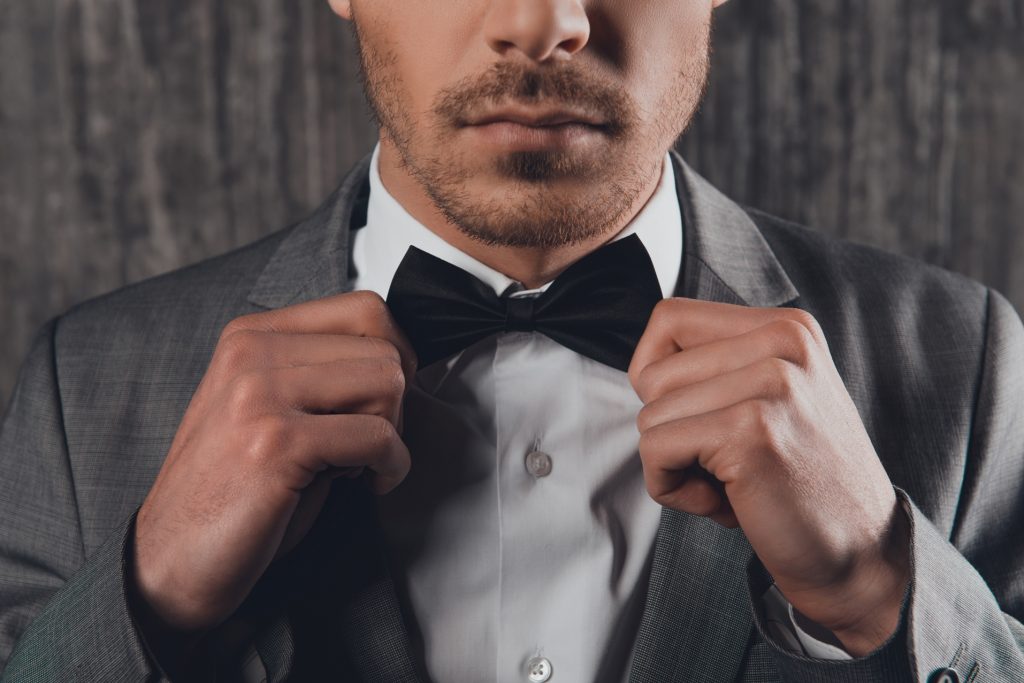 The shirt must have a structured collar that can hold up the bow tie and ensure it stays in place. Please stay away from buttoned-down collars as they make the neck shrink and also uncomfortable. Additionally, go for plain colored shirts like white, grey, light blue that complement the bow tie rather than take attention from it.
Always tuck in your shirt
Wearing a bow tie is a great way to class up denim trousers and often requires that you tuck in your shirt. Most likely, you will be wearing a dress shirt which is longand cannot remain untucked if you are to look neat. If you prefer wearing an untucked shirt, ensure that it short and reaches above your belt or slightly below for the perfect look. Adding a vest when wearing an untucked shirt can also give the entire outfit a more sophisticated look.
Go for subdued jeans colors
Jeans are available in various colors and designs, but not all go well with a bow tie.
It is important to choose colors that are considered "official," namely black and blue. These two colors complement various shirts and bow tie colors or patterns, making them the perfect choice.
However, if you love bold colors, consider wearing a darker shade so that the outfit still looks presentable in a casual setting. Ensure that the jeans are tailored to fit your body well so that the entire outfit looks good.
Consider the texture
The texture of the bow tie is also important when wearing them with jeans, with the best material being cotton or knit.
These materials complement jeans material and can upgrade your look when you find the right color and design. Consider adding a vest with the same material as the bow tie for a more put-together look.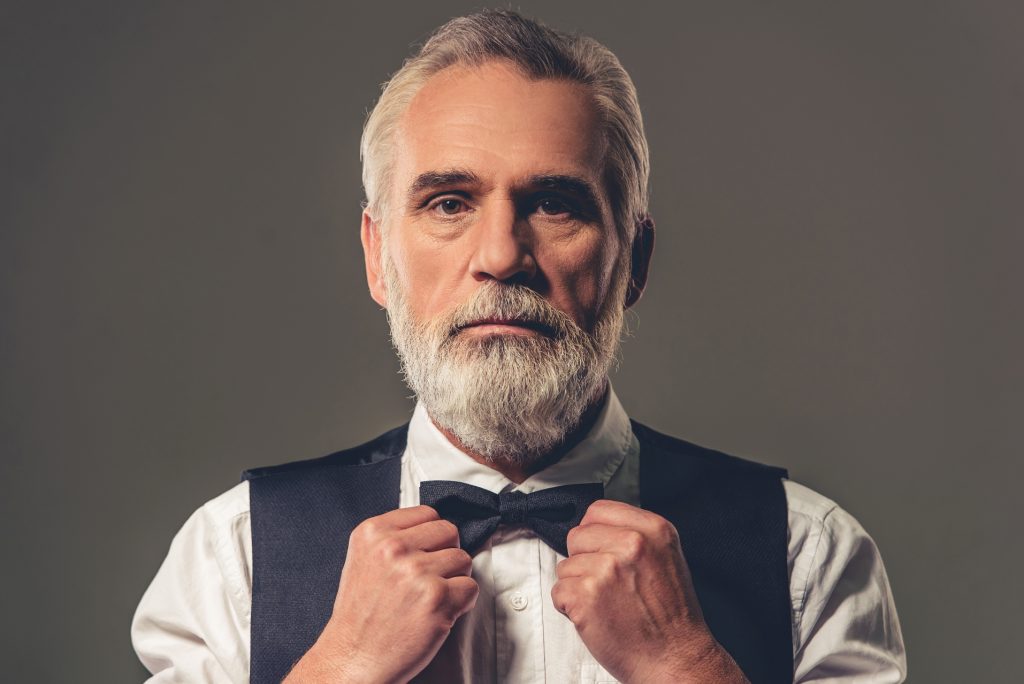 Avoid fabrics such as satin or silk when wearing a bow tie with jeans,which often go well with formal suits and tuxedos.
Complimentary add-ons for wearing a bow tie with jeans
Pulling off a great look with jeans and a bow tie requires several add-ons for it to be perfect. Luckily are the extras needed to complete the outfit are many, making it easier to choose the one that works the best for you. Here are some of the popular add-ons that men need to complete their jeans and bow tie look.
Vest jacket
If you are looking for a classy yet trendy look with your jeans, consider adding a vest on top of the shirt.
The jacket upgrades your bow tie look and allows you to present a smart casual look at an official or informal event. A well-fitting coat compliments the entire outfit and makes you stand out at any occasion.
Suspenders
Suspenders are for bold and fashionable men that want to highlight their style.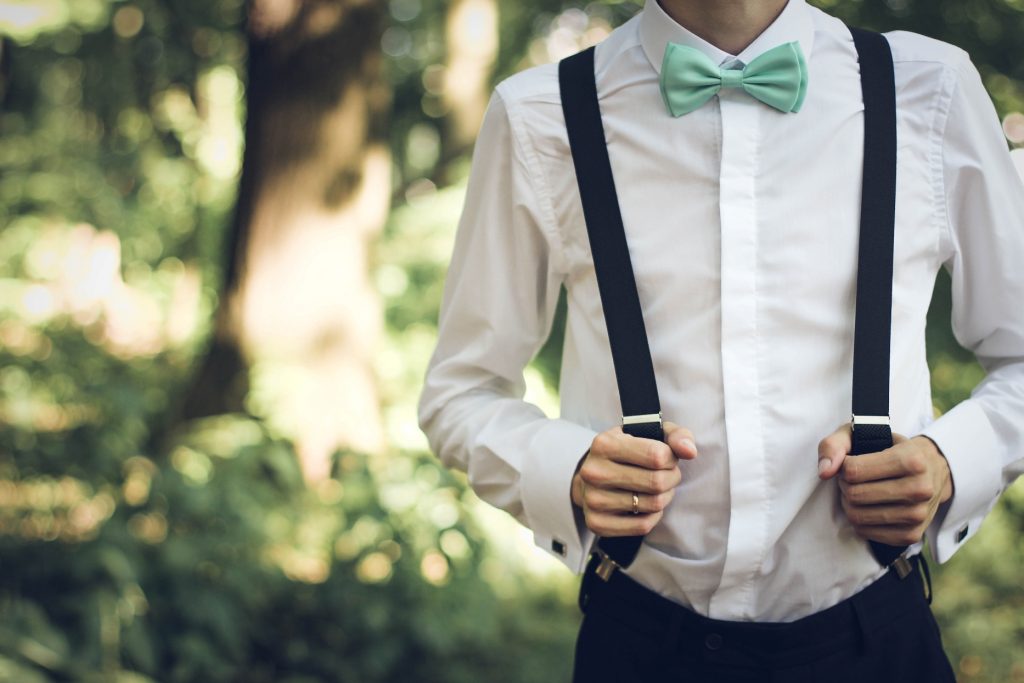 Pairing suspenders with bow ties and jeans will make you the focus at any event. Although they look great on men with long torsos, shorter men can also wear them fashionably and still look good. If possible, match the suspender colors with the bow tie for a great look.
Blazer
Adding a blazer to your jeans and bow tie combo is an excellent way to rev up your daily look.
It is an excellent alternative to the usual suited up look when attending formal events and helps bring out your personality. Always go for well-cut blazers that fit your body type resulting in the perfect outfit.
Fedora hat
Fedoras have become a fashionable accessory over the years, with some men wearing them as part of their daily look.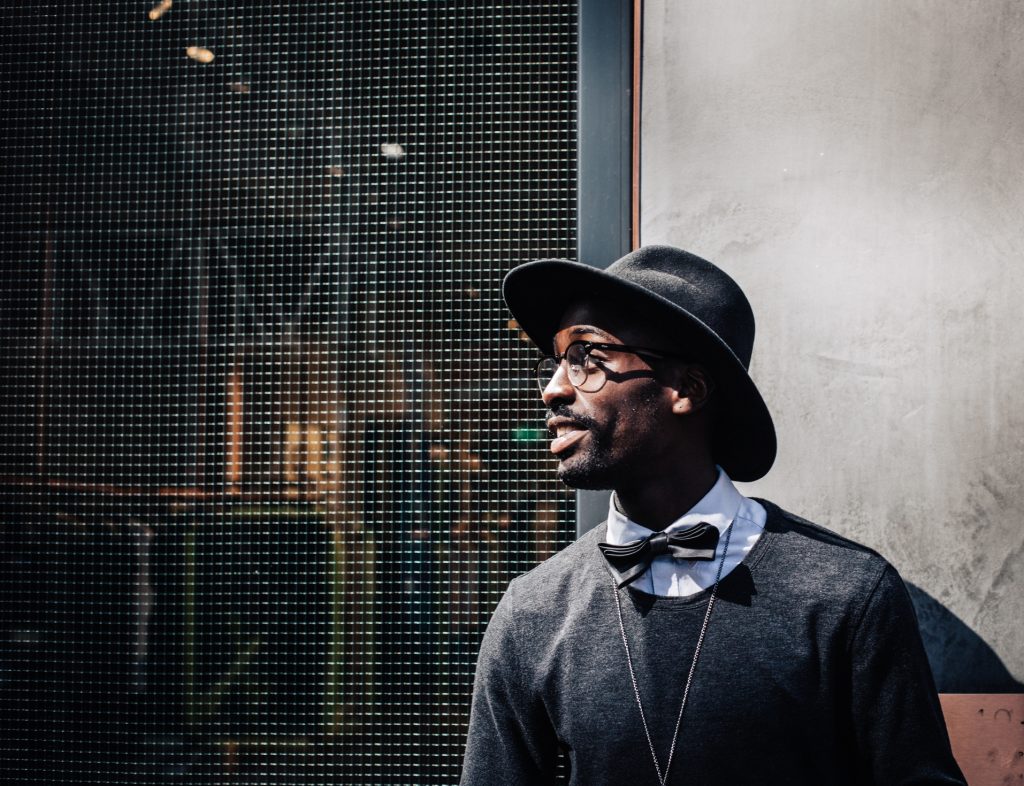 If you love fedora hats, then pairing them with jeans and bow tie outfit will be easy. The hats are available in different sizes, styles, and colors, which makes it important to choose the best one that complements your outfit.
Lapel Pin
If you want to look simple but still sophisticated with jeans and a bow tie, add a lapel pin.
The pins add a unique twist to any outfit and are comfortable to wear even for the most unfashionable individual. When wearing a lapel pin, ensure it complements your outfit and is pinned on the left side of the blazer.
Overall, pairing up your favorite pair of jeans with a bow tie guarantees you a look that stands out any event. If you are into trends and always want your style to be seen in your outfit, this will be a perfect outfit for you.