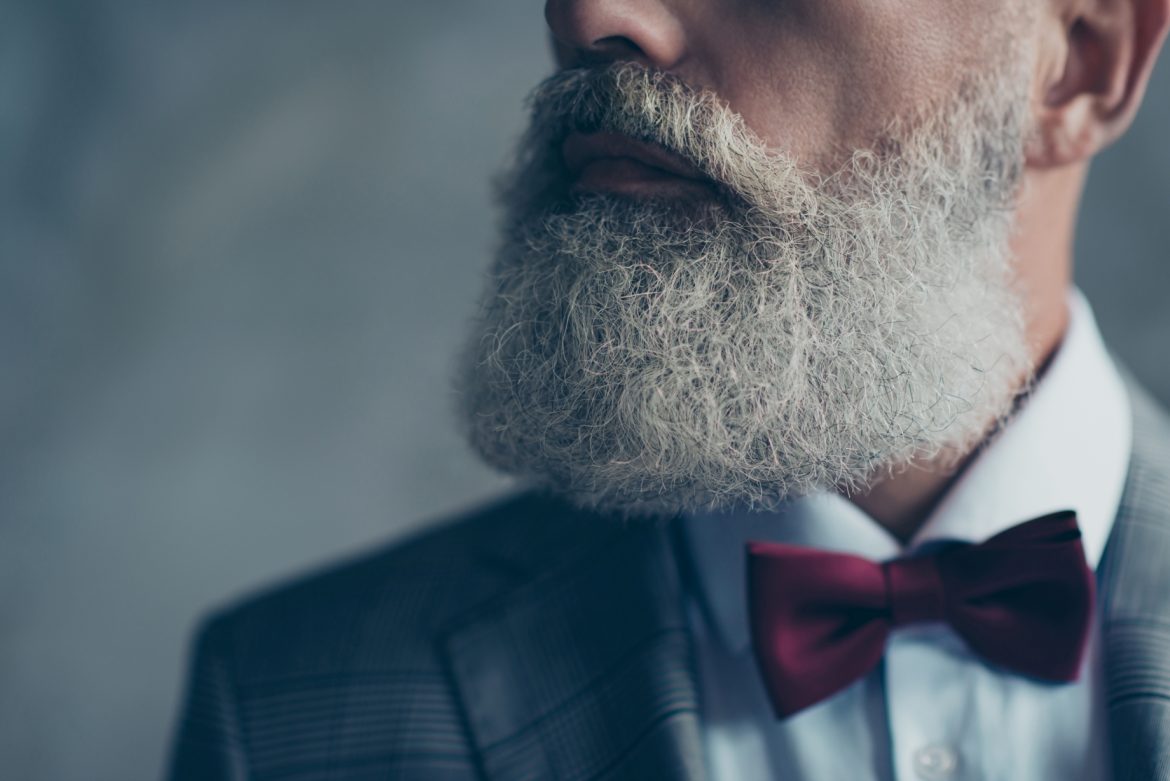 Tips for Wearing a Bow Tie
Bow ties have a reputation of being worn by men in professions like lawyers, doctors or even professors. However, the trend is changing with men from all walks of life embracing the neck accessory as part of their everyday wear.
Bow ties are available in diverse styles, colors, and sizes making it possible to pair them with both official and casual wear. For bolder men, the unique necktie can be a way to express their style and showcase their fashion sense.
As the popularity of the bow tie grows, so do the options available to men that want to rock them on formal and regular days.
The two main options are pre-made tie and self-tie which can be bought in several local and online stores. These types of bow ties can upgrade a man's entire look especially when worn well.
If you are planning to wear a bow tie for the first time, here are important tips to keep in mind, for the outcome to be satisfactory.
Simplicity is key
Styling a bow tie should be simple and yet effective in bringing out your style.
When choosing the design to ensure that it goes well with the rest of the outfit and will make you stand out.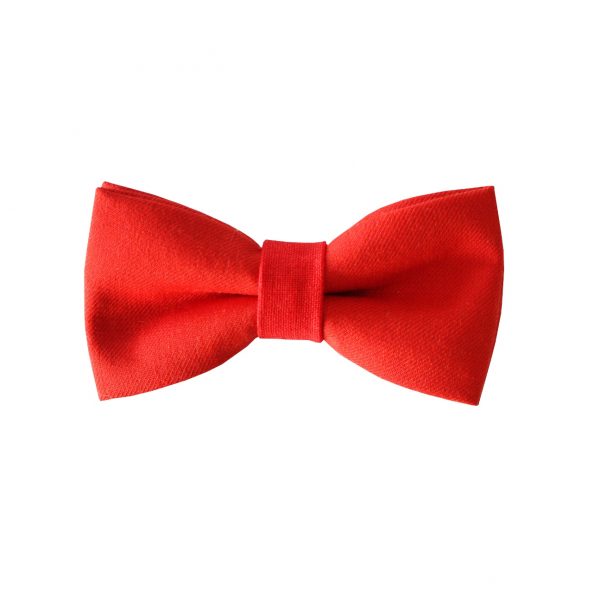 Complementary colors also go a long way in bringing out a simple yet creative look for the event you are attending. If unsure, go for a muted color that can match different colors without getting lost in the entire outfit.
Also, invest in a white shirt and solid-colored blazer for when you need to wear a bow tie for an unexpected event.
Wear them to the right event
Bow ties are not the same and should be worn at appropriate events to bring out the desired effect. It is advisable to shop for more than one bow tie so that you have a chance to select the right one for an upcoming event.
Whether you are attending a colleague's wedding, garden party or black-tie event, it is important to know which bow tie works well. Most times, plain and solid colored ones are the best for formal events while the multi-colored and patterned ones can be made part of your everyday wear.
To always pair the right bow tie with an event, you need to test out a variety and seek advice from those that wear them regularly.
Consider the fabric
The fabric used in the construction of a bow tie plays a big role in how it looks with a complete outfit. The common materials include silk, cotton, and polyester but other materials that have become popular include wool, velvet, and tweed.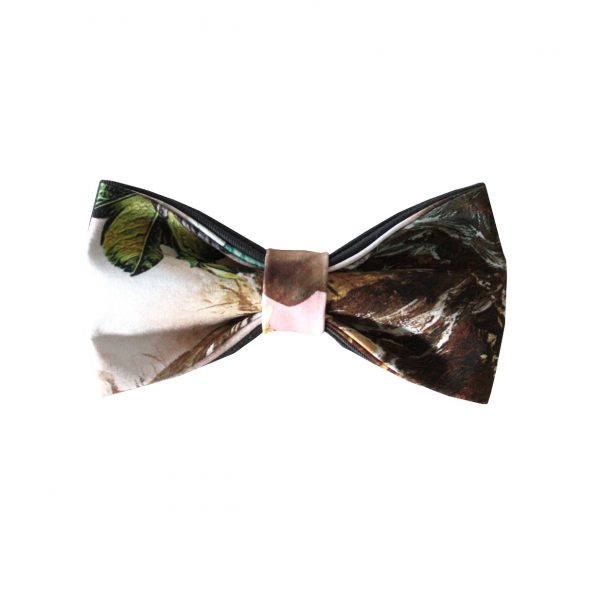 When choosing a bow tie, start with the well-known fabrics before trying out new ones. The common materials are often easy to tie and place on the collar comfortably, making them less of a hassle to wear.
However, some of the newer fabrics may be hard to put in place over various shirts and can negatively affect your whole look.
Get the perfect shape
For a bow tie to be perfect, it needs to be proportional to a person's face so that the final look is satisfactory.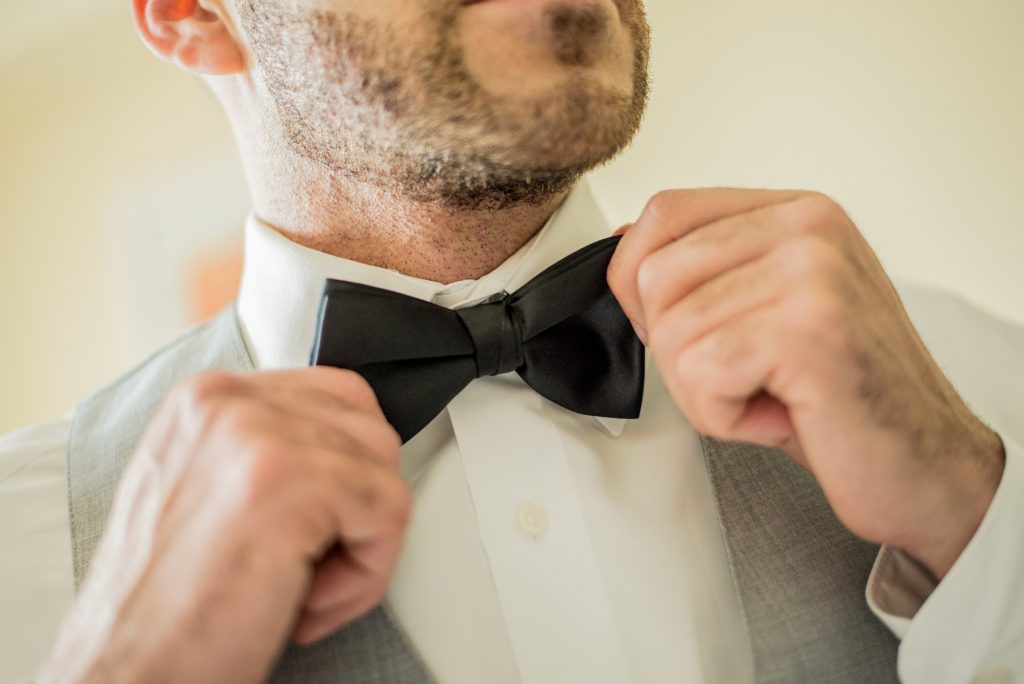 Make sure that the bow tie is not too large as it may end up making you look silly. On the other hand, a bow tie that is too small makes the neck area look odd and can make you lose confidence at an event.
When using a self-tie ensure that the shape and size of a bow tie balance out well for the perfect look. If unsure ask a friend to confirm if you have positioned the tie asymmetrically on the shirt collar.
Allow for imperfection
Tying a bow tie the right way usually requires a lot of practice so that the final look is symmetrical. 
When wearing self-tie bows which consist of strips of material held together with a band, it might be hard to get a perfect match on the wings. In case the bow tie looks a bit asymmetrical, you can still wear it without bringing attention to the imperfection.
However, if you aim to look perfect, consider investing in pre-tied bows that are adjustable and designed to be as symmetrical as possible.
Go for self-tie bows
If you wear bow ties regularly at events or for work, you can stand out by investing in self-tie bows. These bow ties are better than pre-made ones because you can tie them by yourself thus allowing you to create the perfect design.
Tying a bow tie yourself also makes it possible to always wear one that has the most comfortable fit for you. Additionally, they are available in a variety of colors and patterns allowing you to experiment with different outfits and stand out.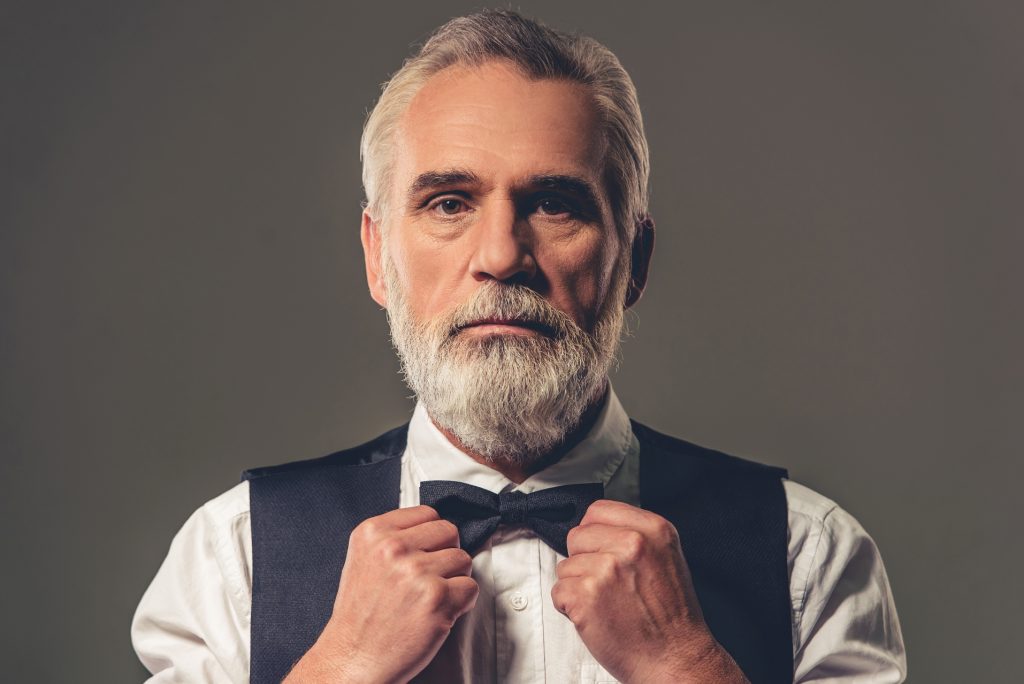 You can be assured that bumping into another person with the same bow tie will be reduced, making it possible to stand out at events. Also, if you are looking to impress, then self-tie bows are the best as they give a perception of a man who's got it together.
Wear with confidence
In reality, the number of men wearing regular neckties, surpasses bow tie wearers, making it important to wear your accessory with confidence.
Bow ties are excellent conversation starters at non-black tie events giving you a chance to interact with as many people as possible.
If you wear a bow tie to work daily, you will likely stand out and receive a lot of questions about your style choice. Ultimately, the more confidence you exude wearing a bow tie, the more people will be drawn to you and your personality.
In general, pulling off a bow tie look is considered to be a unique skill that only a few men can master satisfactorily. However, if you have been considering wearing a bow tie for the first time, go ahead even though your decision may get you a few stares here and there but over time, it will become part of you.